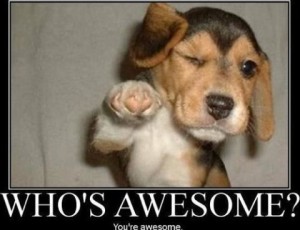 Everybody stresses out. Some of us more than others.
I'm one of those people that stresses more than a lot of people. My anxiety level flares up, and I end up going into super-negative mode. It sucks…and not just for me, but for the people I care about as well.
One thing that I have learned through years of dealing with anxiety is that I can deal with stress a lot easier if I reduce the unnecessary stress-causing factors in my life. It helps me to save my energy so that I can focus on the more important issues rather than being bogged down by stupid things.
I've decided to post a few tips to help reduce unnecessary stress. Here they are. Right here.
Get rid of stupid things that stress you out. I can't emphasize this enough. You have to do away with things that bring you down if you want to be able to relax at the end of the day. Is your job stressing you out to the point that the cat is tired of being kicked? Get another job if at all possible. Difficult significant other? Well, if you're married, you're stuck…you may want to have a calm, positive chat with them…or if you can't, you might consider seeking some couples therapy. Boyfriend or girlfriend? Let me tell you, the stress of being single is NOTHING compared to the stress of being in a toxic relationship.
Get rid of bad friends. You know who they are…the ones that always want to one-up you or give you crap about stuff with no offer of help or advice. They don't care about you. Get rid of them.
Eat better. I've started tweaking my diet. I've almost completely eliminated sodas and fast food…and I just feel better. The physical benefits of cutting crap out of your diet are awesome. In addition to losing weight, you just feel better, which means you are able to handle stress better.
Get some freaking sleep. If you don't rest well, you can't perform well…at anything. So get to bed at a halfway decent hour. You'll thank yourself after giving it a shot for about a week or two.
While these things may sound silly, and not directly related to being positive…they will help!
The following two tabs change content below.
Welcome to The Sugarbuzz Project! I help people find ways to make and save money! How can I help you?
Latest posts by Wess Stewart (see all)